Saving Mr. Banks
As you know Kelly and I were able to see a preview of Saving Mr. Banks a few weeks ago. We thought since the movie is opening world wide we you re-post our review and give you a few links to check out: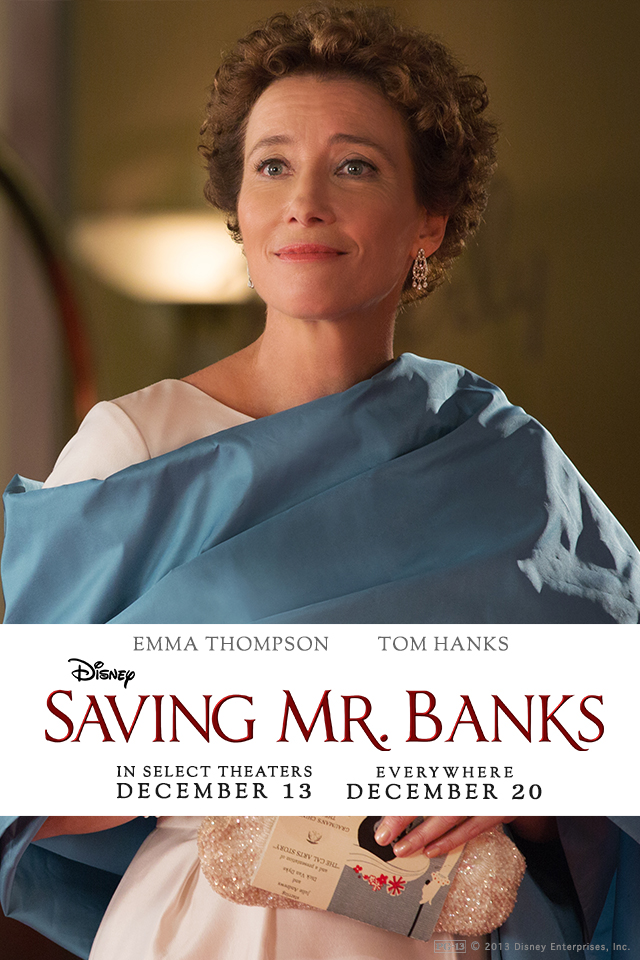 This past week, Judy & I had the honor of pre-screening Saving Mr. Banks, thanks to
D23
and the Music Box Theater. I can safely say, we both thoroughly enjoyed our evening.
For those unfamiliar with Chicago's Music Box theater, it was built in 1929 and has restored it's original architecture and decor. Being surrounded in the past was the perfect set up to enjoy the first feature, Mary Poppins. For as many times as I've seen this movie at home, it just seemed funnier and more endearing when watching with hundreds of others. It was wonderful hearing the whole crowd laughing out loud and offering up a huge round of applause at the end.
After a short intermission we settled back in for the main even, Saving Mr. Banks. I had a few preconceived notions on what I thought the movie would be about. In a nutshell I thought it would be focused on Tom Hanks (Walt) and the lengths he would go to "save" Mr. Banks, meaning, the save was getting the movie rights to Mary Poppins. I am pleased to say, it's so much more than that.
Emma Thompson does a fantastic job as the stoic P.L. Travers, Annie Rose Buckley is amazing as the young Mrs. Travers, and of course, Tom Hanks truly does justice to Walt Disney. (Although, listening to the scenes with Walt coughing made me a bit sad, didn't anyone think anything of it at the time?) The cast includes so many talented actors, all very well cast in their parts. B.J. Novak and Jason Schwartzman spotlight the humor and talent of the Sherman brothers, every scene they were in was a delight to watch. For me, the biggest casting surprise was seeing Colin Farrell in a Disney movie, but he was very believable in his role, lending understanding to how P.L. Travers became the woman she was.
The question had been asked if we thought the movie was suitable for children. Without giving the plot away, I would say no. The film has a PG-13 rating as it does deal with some more adult matters that the younger set would not understand. Also, while the film does have funny moments, it would not be enough to keep a younger child's attention. After all, this is the story of a woman that was not very personable or happy, the anti-Walt you could say.
As Kelly has said above we did both love Saving Mr. Banks and I, like her, thought it was going to be more focused on Walt Disney than on P.L. Travers. This is okay though because it gives a great focus to the film.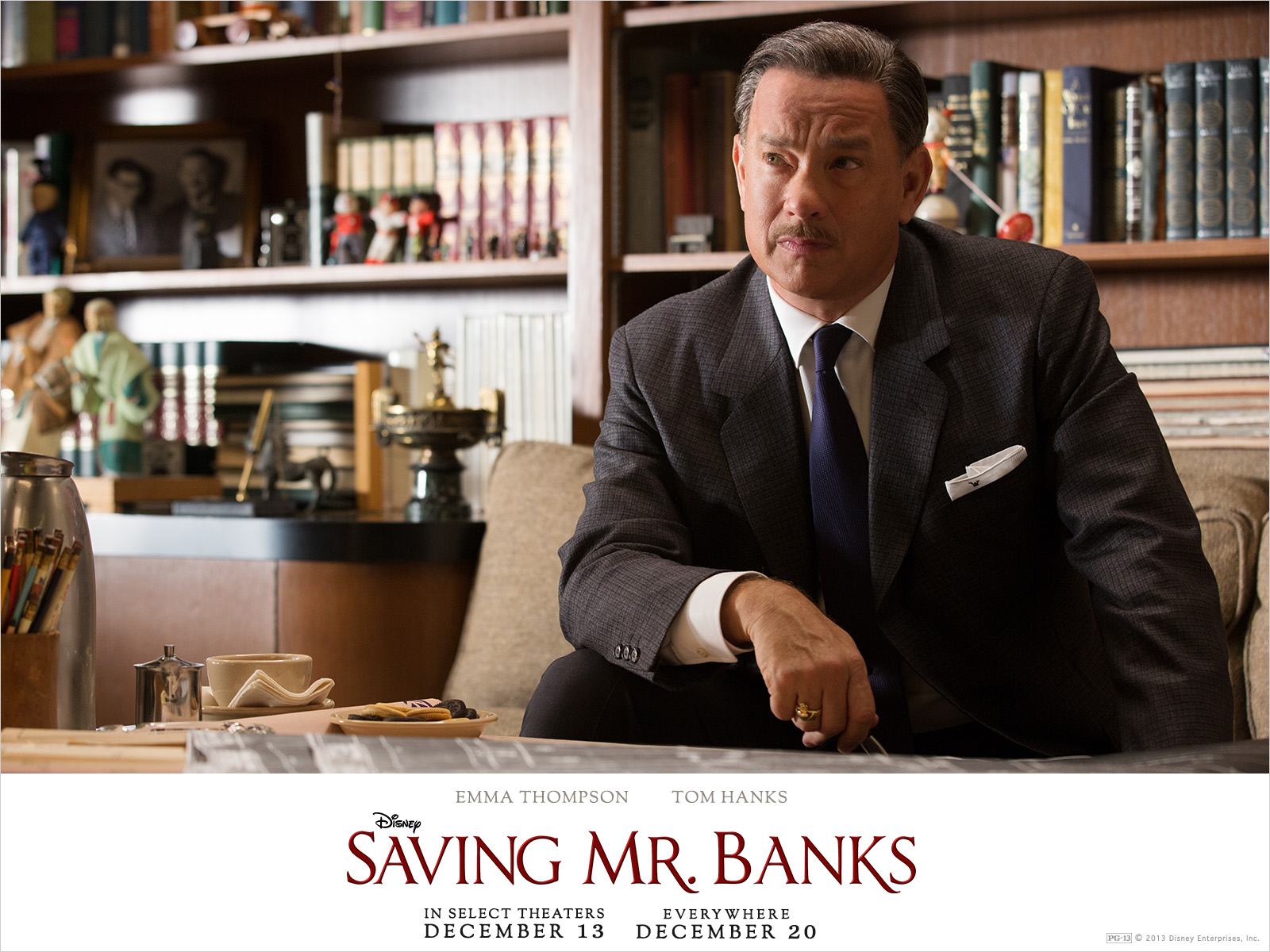 When I was at the D23 Event at the Museum of Science and Industry event for the opening of Treasures of the Walt Disney Archives; we where able to ask a few questions about the movie and one of them was is it "true to life" did it really happen? Becky Cline, Director of the Disney Archives, let us know for the most part most of the movie is as things happened, and "poetic license" was kept to a minimum. The movie was pretty much true to "life" as you can tell at the end of the movie. Stay through the credits to see one important thing they used to recreate parts of the movie.
I would recommend seeing it and as Kelly said it is PG 13 and would not recommend it for small children and I feel they really would not understand it.
To get theater information and to see a clip of the movie, click here.
Here is some additional information that we found interesting on the film and it's preview; you can check out the following links:
http://www.thewrap.com/saving-mr-banks-walt-disney-studio-resistance
http://disneyparks.disney.go.com/blog/2013/12/recreating-1961-disneyland-for-saving-mr-banks/
http://disneyparks.disney.go.com/blog/2013/12/saving-mr-banks-practically-perfect-preview-wraps-up-year-of-disney-parks-blog-meet-ups/
And don't forget one thing...........the mouse is family!
Judy is a Disney Gal who loves picking up hitchhiking ghosts, sailing the rivers of the world in search of the ever elusive backside of water and singing with the tiki birds while enjoying her dole whip. She is the mother to two sons in the military and their wives. She has several furry grandchildren and cherishes how her husband reacts when her hears "Welcome Home". To learn more about Disney Gal Judy go

here

.
Kelly is a Disney Gal who loves finding fun and adventure on the High Seas aboard the Disney Cruise Line. Whether it's pampering, para sailing or the unlimited Diet Coke, she enjoys all the ships have to offer. She is currently wearing down Commodore Tom to allow her to blow any of the ships' musical horns. As of now, he is disinclined to acquiesce. To learn more about Kelly, click
here.